Book covers drawn by the classes at Nixon Elementary, in thanks for the donation from Kids Need To Read! Well done, FANS -
you
did this!
http://community.kidsneedtoread.org/?p=3731
Fillion Fans Accomplish Something Special for Chicago Kids
by Denise Gary
Article Launched: Aug 16 2011

There is just something about KNTR co-founder Nathan Fillion that produces warm-hearted fans. Not only did fans of Fillion help get Kids Need to Read off the ground four years ago, but a new group of his appreciators has been supporting Kids Need to Read for the past two years. Nathan Fillion Fans conducts fund drives in honor of their namesake's birthday, beginning in 2010, when they raised $1,066 for KNTR! There were cool prize drawings and a birthday card was made for Fillion, star of ABC's Castle. (Stay tuned for a report on Nathan Fillion Fans second birthday fundraiser, which raised an incredible 2,760!)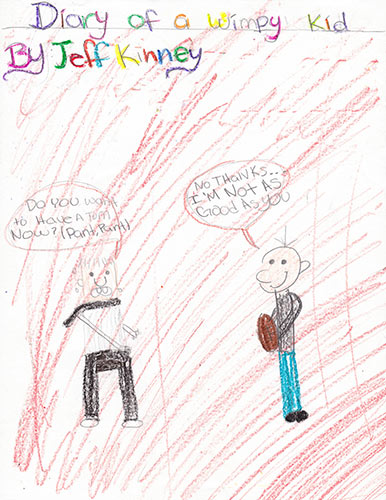 Because Nathan Fillion is close to our hearts, we wanted to use these funds to assist some extraordinary kids. We found those kids in the fifth and sixth grade special education class of Nixon Elementary in Chicago, Illinois. The student body of this school is 98 percent poverty stricken, which is an immediate statistical strike on childhood literacy rates. For special education students, the challenge is exponentially greater, especially when resources and support are lacking.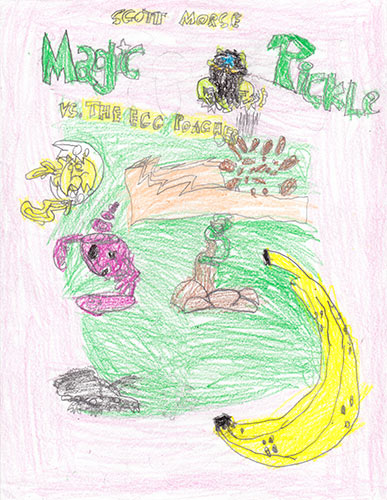 Although resources at Nixon Elementary are lacking due to budget cuts at Chicago Public Schools, special education teacher Mariluz Gonzalez-Guerrero provides critical support for her students. Gonzalez-Guerrero sought KNTR's assistance to provide high interest/ low level books in her classroom, as Nixon Elementary had to "hold on purchasing books for children." Because the reading levels of her students range from first grade to fourth grade, Gonzalez-Guerrero required a wide range of books.
The majority of the students in the special education program struggle with reading and say that the books in the school library do not interest them; however, those books that do interest them, are usually checked out.
A heavy emphasis on graphic novels was requested and Gonzalez-Guerrero reported a 100 percent increase in reading interest, due to the Kids Need to Read donation.
Having brand new, popular books…in great condition…definitely motivated my students to read more often. The graphic novels definitely brought on a new love for reading, as well; this is in part to having students who are non-readers. They are now able to create their own stories by reading the pictures with the graphic novels.
The kids created beautiful book covers and bookmarks to promote their favorite KNTR books. Not surprisingly, graphic novels, Diary of a Wimpy Kid series, and Dog Heroes series were clear favorites.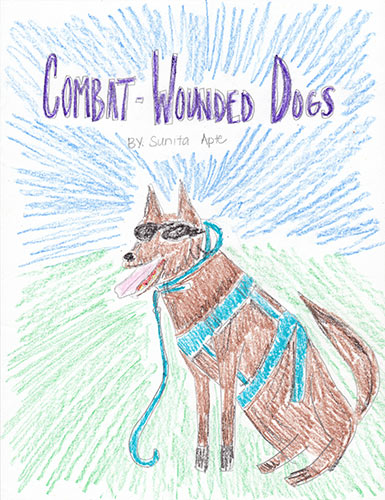 We are so grateful to Nathan Fillion Fans for making the Nixon Elementary special education class donation a reality. All of us at Kids Need to Read enjoy providing respect and inspiration to learning disabled children, and we feel sure that everyone at Nathan Fillion Fans, and Nathan Fillion himself, feels the same way. Reading is as vital a need for these students as any other student, and their challenges are profoundly greater. Their teachers face a daily struggle, as well, but they are among the most dedicated of educators. To each of them, we offer a deeply felt thank you.